About Us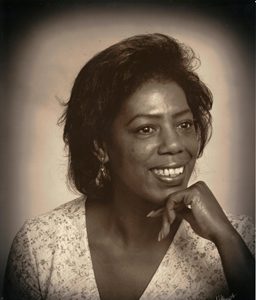 Kim Harris is the founder and owner of Harris Business Services, which provides bookkeeping, accounting, payroll, consulting, training, and set-up services for QuickBooks® for small and mid-sized businesses in the South Bay area as well as nationally throughout the U.S. Kim founded Harris Business Services in 2003, and has served clients with their accounting and bookkeeping needs since. With over 25 years of experience in the financial industry, Kim loves taking care of the accounting details and complexity so her clients can get back to running and growing their businesses.
Some of the more recent client projects that Kim has worked on include preparing revenue projections for a contractor so they could apply for a line of credit increase, cleaning up a client's books so the tax return could be prepared with accurate income numbers, implementing two software apps saving a client time on expense reporting and document management, and helping a start-up client set up their processes and procedures as new staff was retained.
Kim has a deep knowledge of the QuickBooks product lines and holds every Intuit QuickBooks certification available:
Certified QuickBooks Online ProAdvisor
Advanced Certified QuickBooks Online ProAdvisor
Certified QuickBooks Desktop ProAdvisor
Advanced Certified QuickBooks Desktop ProAdvisor
Certified QuickBooks Enterprise Solutions ProAdvisor
Certified QuickBooks Point of Sale ProAdvisor
Kim is also a Certified Business Profit Advisor and a member of the American Institute of Professional Bookkeepers. Harris Business Services is a member of the Silicon Valley Central Chamber of Commerce.
Prior to starting her own business, Kim started out in nursing school and became an LVN. She took a job as a claims adjuster, then worked in an Accounts Receivable department for a billing service. As she experienced more areas of accounting in her work, she was hooked and attended night school to earn her accounting degree. Today, she has experience in many areas of accounting, including cost accounting (her favorite area), SEC Reporting, complex consolidated financial statements, audit work, and all of the regular accounting and tax areas that small businesses need.
Kim earned a Bachelor of Science degree in Accounting from Golden Gate University. When she is not working, she enjoys tennis, plays a good game of pool, cooking new dishes, and watching courtroom dramas and detective shows.
Visit her QuickBooks ProAdvisor profile to read her client reviews:
http://proadvisor.intuit.com/quickbooks-help/kim-harris